Introducing the Skedulo developer blog
DATE : 31 AUG 2022

Discover the Skedulo Developer Blog, a platform for building on Skedulo Pulse Platform. Learn about the topics we cover, the editors behind the blog, and how to stay updated on the latest content.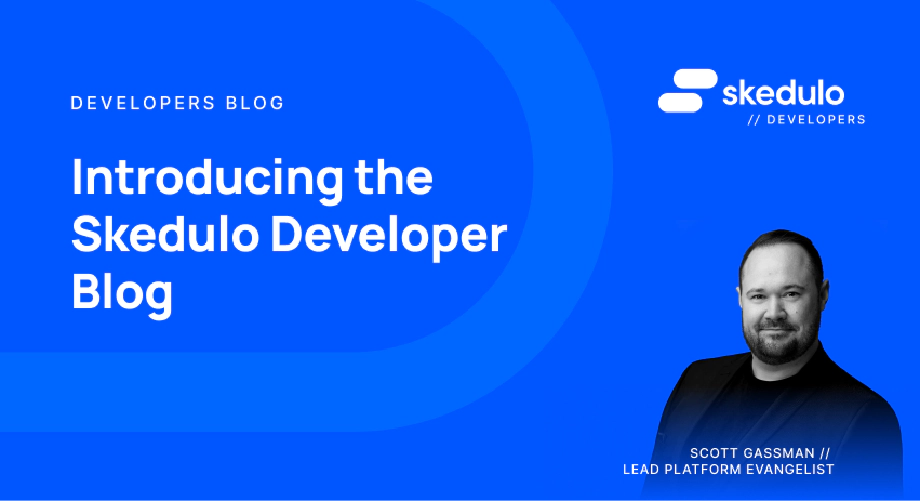 In June this year (it's 2022, by the way, in case you're like me and don't remember where the last 3 years went), we launched the Skedulo Pulse Platform™, which is a platform purpose-built to power Skedulo's broad suite of applications. A platform for both declarative and programmatic developers to build on, empowering you to codify and automate business processes and deliver customised visual experiences across multiple form factors
In the post, Introducing Skedulo Pulse: The next chapter in our drive to support the deskless workforce, Head of Platform, Evan Hollonds, outlines the 5 key pillars of the pulse platform; Extensibility, Automation, Intelligence, Security, and my favourite… Developer Experience! (DX) And with that, our commitment to those who build on the platform (that's you 😎 ) has never been more important or resolute.
Why a developer blog?
DX goes well beyond the products and tools (SDKs, CLIs, APIs, UI Frameworks, Docs etc) developers leverage to create value. Don't get me wrong, the products are hugely important, but they are only one component of our broader DX strategy and vision. This is why we've established a platform Evangelism and Advocacy team to supplement Skedulo's DX initiatives through engaging with the technical communities to not only articulate and demonstrate the capabilities of the platform but also provide a conduit for feedback to ensure you have the support to get the most out of the Pulse Platform. The first order of business … establish the Developer blog.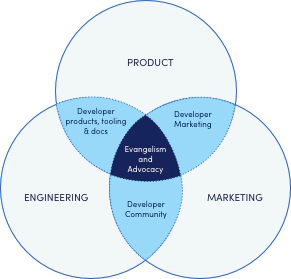 A wise soul once said to me:
"good products and documentation are not enough" (referring to the components of DX).
This phrase has really stuck with me, and it couldn't be more important in our decision to launch the Skedulo Developer blog.
Supporting materials (such as developer blogs) provide guidance and context, and more complete examples balance the what/how/why paradigm (where documentation is the what, and the how is often lacking, let alone the question of why).
What is this capability? — What does it do? What are the constraints? Etc.

How do you consume this capability? This often requires more context than the 'what'.

Why is this important? What value does this unlock? Why should you care to learn about it?
It's our mission for the developer blog to educate, guide, and inspire you to solve big problems with the Pulse Platform. (Full warning, we are also likely to write some pretty corny jokes along the way too.) We also have a few more surprises up our sleeves over the coming months to further enhance the Skedulo Developer Experience. Be sure to subscribe to our publication (shameless plug) to learn about all the resources that will support you in building on the platform.
What topics will we be covering?
There are a number of ways you can build (or develop) on the Pulse Platform, some programmatic and some declarative. So naturally, we will be covering the spectrum of these development techniques as well as surrounding technical themes like architecture and broader technical best practices. The bottom line is, if you're building on the platform, from creating a custom field to implementing webhooks and functions, this is the blog for you!
Your editors
Myself (Scott Gassmann) and Michael Wheeler will be your blog curators, often writing posts ourselves with practical examples as well as information on the latest releases to keep you up to date on all things Pulse Platform! We will also frequently be welcoming new and guest authors to the blog, so if you would like to contribute or have topics that you'd love to see covered, please do reach out to us on twitter @SkeduloDevs.
Sophie Wheeler is a Lead Developer Advocate at Skedulo with extensive experience as both a Salesforce technical architect and software engineer. Sophie focuses on the Skedulo Pulse Platform, writing technical content and frequently speaking at conferences. She is a full-stack developer and enjoys working on IoT, and Integration projects. Follow her on Twitter @sophienyaa or check his GitHub projects @sophienyaa.
Scott Gassmann is a Lead Platform Evangelist at Skedulo with over a decade of experience as a cloud technologist, Salesforce application architect and technical product manager. Scott is responsible for evangelism and developer advocacy programmes at Skedulo and has a passion for no-code and low-code application development. Follow him on Twitter @scottgassmann.
Until next time, stay awesome 😎
References